BTS 02 BETA Double Spindle Edging Machine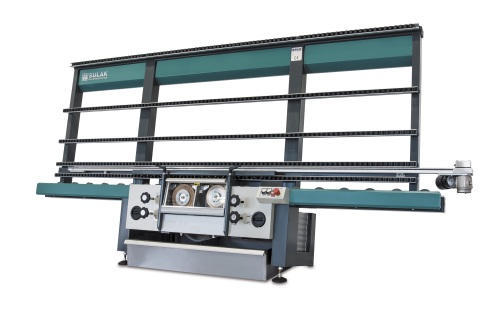 The edging machine is designed for edging and polishing of flat or round peripheral edges of sheet glass, mirrors, etc. Processing is performed using the diamond water-cooled grinding wheels and polishing wheels. The edging machine can treat the glass sheets thicknesses from 3 to 20 mm. The edges can be processed in "C" profile, trapezial or flat according to the shape of the diamond wheel. The machine operation is very simple and it requires a minimal experience.
Other advantages of the edging machine include:
Grinding and polishing of glass in one operation
Minimum costs for 1 metre of polished edge
Power consumption only 3,3 kW
Mobile
2 wheels on one spindle
2-year warranty
Technical data
3400x850x1720
134"x34"x68"
3×400 V
(3×230 V)
50/60 Hz
3,3 kW
2800/min
3-20
1/8"- 3/4"
435 kg
960 lbs
200 x 200
8″x 8″
76 dB
300
12″
2+2
0-8°
600
24″
Youtube
Do you want to ask us something?